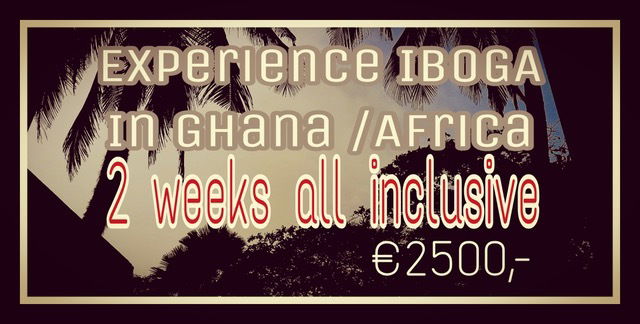 "I am the grandfather of all psychedelic plant spirits. My mystical powers were discovered in Africa. I possess the ability to connect you with your inner gods. As the most powerful psychedelic plants on this planet, I can help you unlock all the secrets of your universe."






This offer is especially for all IBOGA and AFRICA interested people who wish to have a new experience on a foreign continent.

All spiritually interested, consciously living and always searching.

To those who after long hard times, finally wish for spiritual and psychological healing.

People who, after the IBOGA experience, need/want to be away from their usual environment for a longer period of time. (Extra week €200,- for the single room) Especially beneficial in case of drug withdrawal

Like and psychonauts and Ayahuasca experienced, as curious newcomers.

From 30-60 years!

Because of the small group of max. 3 persons, the 14 days will be very intensive.
The dynamic of the group is strongly influenced by the participants themselves and their uniqueness and characters.
There is a respectful and loving with each other and in the constant exchange of ideas. Deep conversations in the evening in the warm African climate, getting to know the African countryside.

There is a contact person 24 hours a day!
With whom the exchange can talk about expectations, fears and goals before the treatment ... about the experience itself and the noticeable change after the treatment.


"I am your awakening & your rebirth. I will help you put all the pieces of your life together to form an integrated picture of your life story."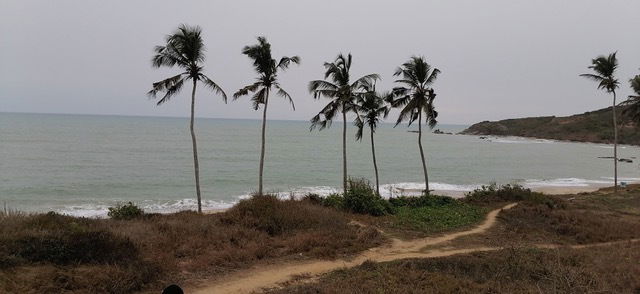 EACH RETREAT SESSION INCLUDES

1 high dose (Fullflood) or 2 low dose iboga medicine ceremonies

Sustainably & ceremonially harvested medicine from mature, wild plants

Trained providers with extensive experience

24/7 expert medical support

You have a personalized medical exam to submit to & preparation to be started on your own at home

Nice and clean single rooms in our house in Biriwa, 2 simple but delicious, healthy, fresh meals, shared breakfast and dinner (consideration of special dietary needs please inform us in time

Traditional spiritual herbal shower ceremony

Daily support in integrating the iboga experience

Visit to our different iboga plantations.
Who wants can spend a day with our guys in the bush and learn all about iboga breeding.

Various nature excursions possible and determined by the small group itself (mangrove forests, elephant safari, northern Ghana)

Gentle body exercises (Five Tibetans)

Professional massages available on site (+$50 / hour)

Various activities such as art (painting, woodwork, gardening)

Transportation from/ to the airport